Oct 2018 – Current
Agilizer® Partner, CEO
Agilizer Academy GmbH
Agilizer Academy GmbH is a training company focussed on training for professionals that want to learn about the agile way of working.
The trainers and coaches of the Agilizer Academy have many years of experience in agile transformation and organizational development projects. They are trained and certified in the following agile frameworks and roles: Scrum Master, Scrum Product Owner, Agile Coach & Facilitator, LeSS, SAFe, Design Sprints, Design Thinking, Business Model Canvas. They are Agilzer® Master Coaches, work systemically, strength-oriented and are passionate agile minds.
Jul 2018 – Dec 2020
Senior Project Manager and Product Owner
innogy eMobility Solutions GmbH
innogy eMobility Solutions is an international technology provider for electromobility. Providing a feature-full backend solution for B2B customers, enabling them to operate and sell their charging stations electricity and the 10 years of experience have led to a major role in the sector.
I'm responsible for all end customer authorization related topics, our Station Masterdata System and the eMobility APIs. Using agile methods in a recently launched SAFe release train with many international teams working in parallel, I also performed to build a whitelabel B2C customer portal for our business customers.
Feb 2014 – Jul 2018
Partner
Ewald Consulting & Co. KG
Starting as a student trainee, I was employed for test execution and basic product definition at innogy eMobility Solutions, formerly RWE Effizienz GmbH. Participating in both commercial and research projects as metropol-E and openEcosphere, I took my early chance to participate.
Later jobs were performed for Pentair and the Volkswagen Group. Besides spreading knowledge in the projects, I was able to contribute my knowledge to develop the Charge&Fuel Card and its App.
For Ewald Consulting itself, I grew towards being a partner and the responsible for sales and the electromobility department.
Feb 2013 – Feb 2017
CEO and Co-Founder
Requapps GbR
My first enterprise, founded with a classmate from university. I was curious how it would be to directly apply what I learned.
By that we acquired local customers as well as large companies as ECE Projektmanagement G.m.b.H. & Co. KG. Offering full IT project development with own and nearshored project members aswell as Social Media and web marketing for local shopping centers.
2020
SAFe Program Consultant
Scaled Agile Framework
2020
Professional SCRUM Product Owner
scrum.org
2019
Management 3.0
NEW WORK SOLUTIONS GmbH
2019
Leading in Civil Protection
DLRG e.V.
2016 – 2020
M.Sc. Computer Science
Technical University of Dortmund
Master of Science in computer science. Doing this in parallel to my full time engagement. The thesis is about agile maturity models.
2012 – 2016
B.Sc. Computer Science
Technical University of Dortmund
Bachelor of Science in computer science. The subsidiary subject was economics, the thesis was about electromobility standards and encryption.
2014 – Current
Head of IT, Second head of business and finance
DLRG Schalksmühle e.V.
DLRG stands for "Deutsche Lebens-Rettungs-Gesellschaft" which is germanys life saving association. Consisting of volunteer workers, its purpose is to prevent people from drowning deaths.
Being responsible for internal IT services, I also provide myself as boat crew leader and medical worker.
LANGUAGE SKILLS
TESTIMONIALS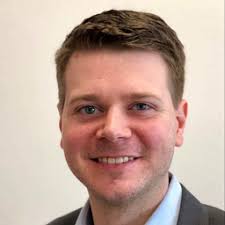 Sebastian Bausen
Project Manager Electromobility
It is always a great honour and also great fun to work with Finn. I am looking forward to many more joint projects.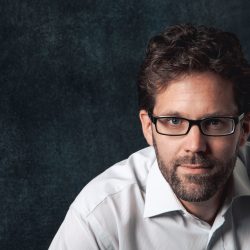 Mario André Brückner
Speaker, Agile Coach and Advisor
I had a great time coaching Finn in a SAFe environment. He has adopted the agile mindset and is always curious to find new ideas and new ways to continuously improve the work of his teams.