I recently found my love to analog photography.
The history
I startet photography quite late in 2012 with the Olympus PEN E-PL3 (wow, there is an E-PL9 now). It had an APS-C sensor, changeable objectives and a hot shoe for flashes and further equipment.
This camera did it's Job quite well, until I decided to upgrade to the Canon EOS 80D in 2017 which is now my main camera.
Anyways, in the same time, my friend Peter came up with some crazy ideas to try some analog cameras and do some film development on our own.
First tries
Although I was quite sure that the first analog photography would not look that nice, we managed to have some great results! in the gallery on top, you can see my favorite images from that trip. My absolute favorite is this one: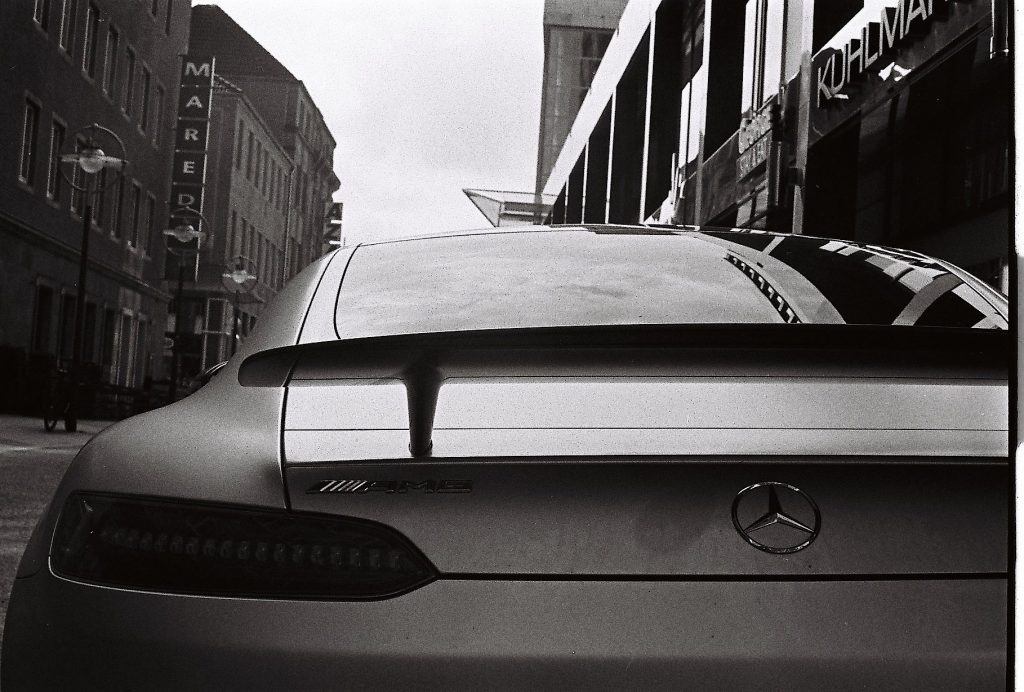 Conclusion
Although, analog photos need much more time to be post processed, I still love to make photo trips with my analog cameras.
The photos become more clear, have a larger depth of field and the most important is the feeling you have when deciding wether to use one of the photos of the film for exactly this motive!